Intuition Resources
Home
> Intuition Resources
---
Information about Intuition
As a psychologist, I am confident that intuition works as a mirror of nature, and as such, is one of our reliable sources of information about our surroundings. We can actually observe the ability operating in phenomena we perceive -- telepathy and precognition, for example -- and in moves we make that are driven by those phenomena.

During my three decades spent observing its influence on our behavior, I theorized that intuition is an active human sensory system. (I hasten to add here that scientists have not yet isolated it in the physical body.) By now, I have watched enough to see that it is useful and persistent enough to make me question whether it might be evidence of natural selection taking place in our times.
. . . . . . . . . . . . . . . .
Links below lead to a variety of organizations and publications that explore and debate the reality and possible merits of our intuition.

Note: in my view intuition and some aspects of the paranormal are labels for the same phenomena.
---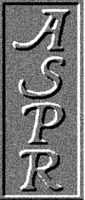 The American Society of Psychical Research
The American Society of Psychical Research is the oldest psychical research organization in the United States.
---


The Association for Research and Enlightenment, Inc
The Association for Research and Enlightenment, Inc was founded in 1931 by Edgar Cayce to explore transpersonal subjects such as holistic health, intuition, and philosophy.
---


The Parapsychological Association
The Parapsychological Association is the professional organization of scientists and scholars engaged in the study of 'psi' (or 'psychic') experiences, such as telepathy, clairvoyance, psychokinesis, psychic healing and precognition.
---